East/ West Aromatherapy Continuing Education CEUs In Chicago

Clinical East/West Aromatherapy Part 1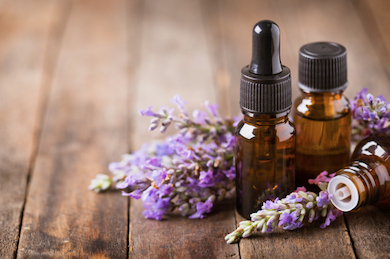 Clinical East/West Aromatherapy Part 1 Course Description:
Taught by David Sol
6 CE hours, $150
This course is an introduction to the professional practice of Aromatherapy combining both Eastern and Western concepts of essential oil use. Students will be introduced to identifying the needs of the client's body, mind, and spirit and customize an essential oil blend for them.
Students will learn to conduct a thorough clinical assessment and the safe use of 30+ essential oils and their varied applications. With these oils, a practitioner can create a targeted blend appropriate to the constitution and clinical needs of an individual.
This class is taught via Zoom.
This class does not have a current schedule. An excellent alternative is our Aromatherapy On Point series, and our Aromatherapy for Massage Therapists series, both taught by Zoom.
As an introduction, you can also take our online self-study module: Aromatherapy On Point Intro
Clinical East/West Aromatherapy Part 1 Focus:
The focus will be on utilizing the Five Phase Theory of East Asian medicine in creating unique, individualized blends for clients and patients. The workshop will discuss both topical applications and inhalation method for best therapeutic effect.
During Part 1, students will be introduced to aromatherapy and the safe, therapeutic use of essential oils.  Students will learn how to choose quality essential oils, differences between methods of extraction, effects and benefits to the body, mind and spirit, and basic essential oil chemistry.  An introduction to the foundations of Chinese medicine will inform the discussion along with a basic overview of the concepts of yin-yang and the five elements.  In this class, students will explore 15+ different essential oils sampled from the five different elements that can be used effectively in various essential oil blends.  The student will leave with an appreciation of aromatherapy and an understanding of these essentials oils.
Clinical East/ West AromaTherapy Pt. 1: How To Register
How To Register:
Registration for Zoom classes must be received 48 hours prior to the start of class. Registration will close after this time.
Registration for in-person classes that start on Saturday, Sunday or Monday must be received by 4pm Friday. Registration will close after that time.
If you are not ready to pay, you can still add your name to the interest list. Your space will not be permanently held until payment is made.
To pay by phone, call 847-864-1130
To pay online, check the box next to the associated start date below and  select the "NEXT STEPS " button. By prepaying you agree to our registration policies.
Register For Clinical East/West Aromatherapy Pt. 1 Course: