Beginner Shiatsu Massage Course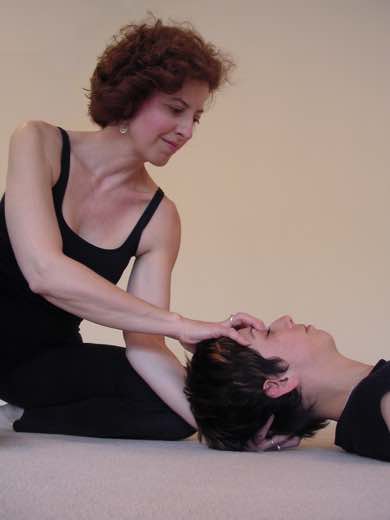 Learn to give a more detailed full-body treatment, and learn the locations and treatment methods for the twelve primary energy meridians of the body.
This class is the first class in our Shiatsu Certification Program.  It is a stand-alone learning experience, open to all with no prerequisites.  
It also provides 30 CE hours for professional therapists.
The book, Shiatsu Theory and Practice 3rd Edition, costs $74.95 + tax through our bookstore and can be purchased on the first day.
LEARNING OBJECTIVES:
Learn a complete one-hour shiatsu treatment that you can use immediately!
Learn the locations of the twelve primary energy meridians
Learn clinical associations for each meridian (benefits to organs, emotions, etc.)
Are you ready to deepen your understanding of the body? Would you like to understand how internal organ issues, dietary and emotional factors contribute to pain and dysfunction? Would you like to use acupoints and meridians to target chronic pain, internal organ dysfunction and chronic emotional stress?
We offer a Beginning course in Zen Shiatsu that is completely accessible to people of all experience, age and body type. In the course of the class, you will learn how to give an effective full-body treatment, and how to improve your own well-being by giving Zen Shiatsu from a state of relaxation and meditation. Zen Shiatsu is entirely low-impact. In fact, your own health is sure to improve by giving this treatment.
On top of getting training, you will also be receiving bodywork in class! In every class, students have plenty of time for hands-on exchange. So for $500 you will be receiving bodywork at least 10 times in class, in addition to learning how to do it yourself!
In Beginning Zen Shiatsu, we impart the simple ability to be with another human being in a healing context.
"If your mind is empty, it is always ready for anything; it is open to everything. In the beginner's mind there are many possibilities; in the expert's mind there are few." – Shunryu Suzuki, Soto Zen Master
This class is a stand-alone learning experience, and also is the first 30 hours of our complete Shiatsu Certification Program.
One textbook is required for the class; Shiatsu: Theory and Practice by Carola Beresford-Cook. The cost is $74.95, and it can be purchased from our bookstore in advance or on the first day of class.
There are no prerequisites, those without prior training are welcome to attend! Additionally, this class can be taken for Continuing Education credit for licensed professionals in which case it counts for 30 CE hours.
Classes are at 818 Lake Street in Evanston, IL.
Use the links below to pay the $250 deposit. Full course tuition is $500.
Use this PayPal button to prepay for the book through our bookstore.
Beginning Zen Shiatsu: How To Register
How To Register:
Registration for Zoom classes must be received 48 hours prior to the start of class. Registration will close after this time.
Registration for in-person classes that start on Saturday, Sunday or Monday must be received by 4pm Friday. Registration will close after that time.
If you are not ready to pay, you can still add your name to the interest list. Your space will not be permanently held until payment is made.
To pay by phone, call 847-864-1130
To pay online, check the box next to the associated start date below and  select the "NEXT STEPS " button. By prepaying you agree to our registration policies.
Register for Beginning Zen Shiatsu