A Monthly Series of Advanced Classes for Shiatsu Therapists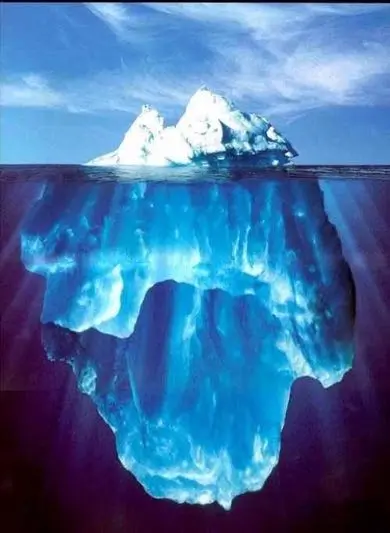 The Going Deeper Class Series consists of one 6-hour class per month, designed to specifically meet the needs of advanced students, open only to graduates or advanced students of Zen Shiatsu Chicago or other Asian Bodywork Therapy schools It is recommended that current students complete at least Zen Shiatsu IV before taking Going Deeper classes, but exceptions may be possible by request.
Zen Shiatsu Chicago graduates may inquire at 847-864-1130 about our Student For Life subscription program, covering these and almost all other CE classes for $79/month.
August 19, Friday 10am-5pm – Unlocking the Mysteries of the Hara – Winter Jade Forest
Prerequisite: Completion of Student Clinic 2, or currently attending Student Clinic 2
In this one-day workshop, you will unlock mysteries of the Hara. The Hara is SO-O-O subtle that it mystifies even the most experienced practitioners. But, now, more of the advanced knowledge and skills are available to you in this workshop.
This workshop provides these new skill developments:
New treatment techniques for the Hara

Applying new skills to treat common conditions by treating the Hara

Applications for low back pain, menstrual complaints, digestive complaints, sleep disturbance, stress and anxiety
It also includes refinements of entry-level and postgraduate skills:
Refining 2-handed and off-the-body Hara diagnosis

Reviewing meridian locations in the abdomen
September 24, Sat 9am-4pm – Refining and Integrating Neck Technique – Polly Liontis
Prerequisite: Zen Shiatsu IV
Graceful treatment of the Face, Head, and Neck in our Shiatsu sessions requires a stable mother hand, a deftness of touch with the Messenger hand, and a global awareness of the receiver's entire energy field.
The high levels of anxiety and mental fixations present with the stressors in our current world often cause too much energy traveling upward towards the face, head, and neck, and often result in migraine headaches, eye tension, and neck pain.
Skillfully treating the Classical Channels working from the top down can help in grounding the receiver's energy, and alleviate feelings of chaos, overwhelm, and anxiety. Peaceful treatment in these areas can induce deep relaxation and a sense of ease, for both giver and receiver.
October 26, Wed 9am-4:30pm – 20,000 Leagues Under the Qi – Nathan Torrence
Prerequisite: Zen Shiatsu II, or currently attending Zen Shiatsu II
Dive deeper into the essence of Zen Shiatsu that makes it elegant, powerful, and beautiful. In this course we will review the most basic techniques of Zen Shiatsu which can be enriched and refined year after year to add potency and concentration to your Shiatsu treatment. We will delve into the five principles and how they make your movement effortless, spontaneous, and unique to you.
We will be introducing Katsugen to aid in this spontaneity. Katsugen is a cleansing practice that comes from Shinto, the indigenous spirituality of Japan. Sometimes referred to as "soul polishing," Katsugen shakes off anything that is not-you, leaving behind a clearer version of yourself that is more sensitive and more responsive — in this case, more responsive to your client.
The course will include other practices to help you learn to expand your structure at will, saving you energy and making your touch deeper and lighter at the same time.
This class is appropriate for students who have at least completed or are currently attending Zen Shiatsu II.
November 7, Monday 9am-4pm – Exploring Your Divergent Channels – Steve Rogne
Prerequisite: Zen Shiatsu IV
Divergent Channels represent a primitive survival reflex that is called into action during trauma. It represents a sustained guarding reflex, or the holding of an event for later processing when the individual feels safe and ready.
Divergent Channels can be implicated in prolonged holding patterns following an accident, in chronic illness following trauma, and in the holding on to belief patterns that perpetuate a sense of the world as unrelentingly theatening or problematic.
We will locate the pathways in our body and get better acquainted with them through self-meditation and self-treatment in a safe framework. We will practice divergent touch technique on one another, informed by what we've practiced.
This class is appropriate for those who both have and have not taken the Postgraduate Clinical Shiatsu Studies. Both groups of students will find new insights applicable to their level of practice.
December 15, Thursday 9am-4pm – Extraordinary Vessels : Meditations on Time and Space – Steve Rogne
Prerequisite: Zen Shiatsu IV
Extraordinary Vessels!
Extraordinary Vessels are much more than specific flows within the body. Extraordinary Vessels describe the most general dynamics by which human beings take shape and story in time and space.
Extraordinary Vessels treatments have profound implications for genetic expression, lifelong constitutional issues, life-threatening illnesses, and evolving stories about oneself and the world.
How do we connect with resources from the past and future? How can we align with and make peace with universal evolutionary forces?
In this 6-hour class, we will review:
Qi Cultivation methods for experiencing Extraordinary Vessels in ourselves

Concentration Methods and Touch Techniques for connecting with Extraordinary Vessels in others

Basic protocols for recognizing when and how to use Extraordinary Vessels in treatment

Demo and Practice of Treatment Protocols
Expanding Receptivity to Energize Your Practice: What We Cover and How To Register
How To Register:
Registration for Zoom classes must be received 48 hours prior to the start of class. Registration will close after this time.
Registration for in-person classes that start on Saturday, Sunday or Monday must be received by 4pm Friday. Registration will close after that time.
If you are not ready to pay, you can still add your name to the interest list. Your space will not be permanently held until payment is made.
To pay by phone, call 847-864-1130
To pay online, check the box next to the associated start date below and  select the "NEXT STEPS " button. By prepaying you agree to our registration policies.
Register for Going Deeper