A Monthly Series of Advanced Classes for Shiatsu Therapists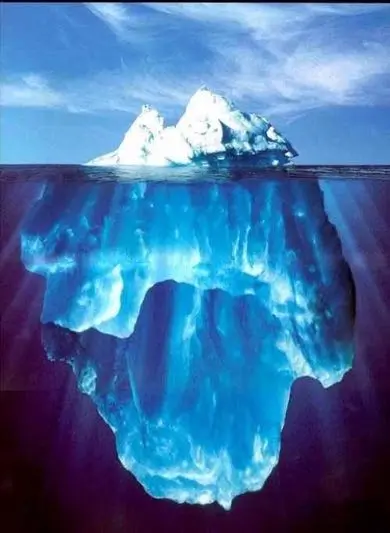 The Going Deeper Class Series consists of one 6 or 12-hour class approximately once per month, designed to specifically meet the needs of advanced students, open only to graduates or advanced students of Zen Shiatsu Chicago or other Asian Bodywork Therapy schools It is recommended that current students complete at least Zen Shiatsu IV before taking Going Deeper classes, but exceptions may be possible by request.
Zen Shiatsu Chicago graduates may inquire at 847-864-1130 about our Student For Life subscription program, covering these and almost all other CE classes for $95/month.
March 11-12, Sat 10am-5pm, Sun 1-5pm – Healing the Joints – Winter Jade Forest
Prerequisite: Completion of Student Clinic 2
The 5 Best Joint Work Techniques and How to Actualize Their Effectiveness
You matter. Unless you multiply yourself by the speed of light squared. Then, you energy.
Well . . . we are energy . . . but not only! And nowhere is the combination of matter and energy more in play than when we work with joints.
We need mastery in two aspects:
Technical Skills

Ability of extrasensory "tuning-in".
Where do we start? Right here!
Joint Skills:
Stabilization

Impetus

Momentum

Wedging In

Lifting Off
Extrasensory Skills
Movement – the client's cooperation

Support – the practitioner's skill

Control – the practitioner's presence

Maintenance – the client's agreement
April 23 and April 30, Sundays 10am-5pm – THE COMPLETE HARA – Winter Jade Forest
Treatment Techniques and Diagnostic Skills
Prerequisite: Student Clinic 1
Day 1: AMPUKU
Concentration is given first to general treatment of the abdomen and to specific organs; next, to applying these new techniques to treating of common clinical complaints.
New Techniques (and some old techniques done in a new way): Steering Wheel, Wave, Kneading, Navajo, Soothing.
Complaints Addressed: Low back pain, menstrual complaints, digestive complaints, sleep disturbance, stress and anxiety.
Day 2: HARA DIAGNOSIS (Getting good at it!)
The focus shifts now from treatment to diagnosis; from: "speaking to "listening;" from what you DO to what you SENSE; from the effort you put out to the info you take in.
You will learn:
The difference between treatment touch and diagnostic touch

1-Handed Palpation (review and refinement)

2-handed palpation

Kyo/Jitsu reaction
May 5, Friday 10am-5pm – Three Types of Kyo and Two Types of Jitsu – Winter Jade Forest
Prerequisite: Student Clinic 1
Dr. Shizuto Masunaga identified three kinds of Kyo and two kinds of Jitsu. Jitsu manifestations have now been expanded to three types. Masunaga described their differences in terms of cutaneous layers and held that they can be felt by sensitive practitioners. Differentiating among them depends upon the practitioner's:
• Ability to empty the mind and "listen"
• Hand sensitivity
• Relaxation/body mechanics
This course concentrates on feeling and appropirately treating each type of Kyo and Jitsu. It does not address Kyo/Jitsu diagnosis, which is a different skill from feeling them separately. Rather, In this course, participants will:
• Learn methods for sensitizing the hand
• Explore each type of Kyo on a classmate
• Explore each type of Jitsu on a classmate
• Learn how to treat each type
June 22, Thu 9am-4:30pm – 20,000 Leagues Under the Qi – Nathan Torrence
Prerequisite: Zen Shiatsu II, or currently attending Zen Shiatsu II
Dive deeper into the essence of Zen Shiatsu that makes it elegant, powerful, and beautiful. In this course we will review the most basic techniques of Zen Shiatsu which can be enriched and refined year after year to add potency and concentration to your Shiatsu treatment. We will delve into the five principles and how they make your movement effortless, spontaneous, and unique to you.
We will be introducing Katsugen to aid in this spontaneity. Katsugen is a cleansing practice that comes from Shinto, the indigenous spirituality of Japan. Sometimes referred to as "soul polishing," Katsugen shakes off anything that is not-you, leaving behind a clearer version of yourself that is more sensitive and more responsive — in this case, more responsive to your client.
The course will include other practices to help you learn to expand your structure at will, saving you energy and making your touch deeper and lighter at the same time.
This class is appropriate for students who have at least completed or are currently attending Zen Shiatsu II.
July 14, Friday, 10am-5pm – How to Treat the Torso – Winter Jade Forest
The "Core" of Dr. Shizuto Masunaga's Zen Shiatsu
A main concept setting Zen Shiatsu apart from other shiatsu methods: Dr. Masunaga emphasized treating the torso rather than the limbs.
Prerequisite: Zen Shiatsu IV
In this weekend workshop, we will illuminate this formative practice and other distinguishing features by treating the core of the body (the trunk):

From the center out, vertically and horizontally




Vertebra by vertebra




Rib by rib




Joint by joint




Meridian by meridian



Diagnostic

area by diagnostic area

Concentrating on meridians as opposed to points

Strengthening

anti pathogenic

Ki, rather than treating pathogenic symptoms
We will also include:
Differences in treating physical and emotional complaints




Ways of getting into the right mindset for the treatment
Register for Going Deeper