Grief Massage Continuing Education CEUs In Chicago

Touch of Empathy: Grief Massage Techniques and Practice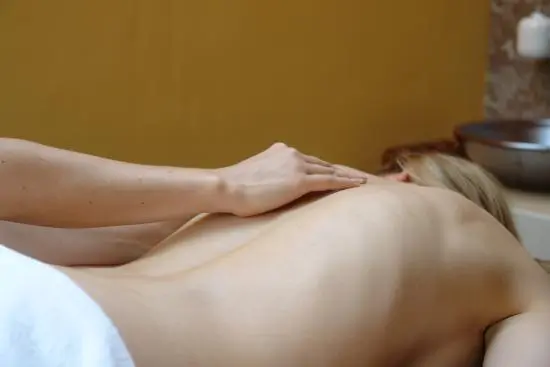 Grief Massage Course Description:
$495 / 14 CEs
Taught by Marelda Rodrigues
Grief is a difficult topic and emotion. It is crucial that massage therapists have the right language to feel confident in providing support and relief while staying in the scope of practice, and not advising or counseling.
This is a comprehensive class in Grief Massage.
Students will learn:
communication and etiquette around grief

how grief sets in somatically

tools to determine an appropriate and ethically sound treatment plan

techniques and routines within a session

client's post massage self care

therapist's self care

boundaries and scope of practice

how to add and market Grief Massage to a practice.



Students will be working on volunteer clients. They may choose a client on their own or indicate that one be chosen for them. Both student and volunteer are required to sign agreements related to confidentiality, punctuality, and removal of liability.
Enrollment in this course requires approval from the instructor. Either before or after paying the tuition, you must have a short interview with the instructor. She will confirm that you have a clinical environment that supports offering this work and you have an interest in this subject matter either for yourself or your clients beyond a casual CE experience. Generally speaking as long as you're not just "taking it for the CEs", your situation should qualify for enrollment. A full refund will remain available until the day after the interview, in case it's determined that the class is not the right fit.
Please fill out this Google Form to begin the approval process:
https://forms.gle/yAFwkiVvSwUuRmhJ8
Grief Massage Learning Outcomes:
By the end of the course, students wil be able to do the following:
Student will identify basic signs and symptoms of grief in the body.
Student will identify personal triggers and emotional hygiene habits as self care to stay within scope of practice and maintain strong boundaries.
Student will demonstrate basic proficiency in applying pre massage assessment tools.
Student will complete a full grief massage routine including intake and pre massage assessment.
Student will outline a basic marketing plan to include grief massage in service offerings to the public.
Grief Massage: How To Register
How To Register:
Registration for Zoom classes must be received 48 hours prior to the start of class. Registration will close after this time.
Registration for in-person classes that start on Saturday, Sunday or Monday must be received by 4pm Friday. Registration will close after that time.
If you are not ready to pay, you can still add your name to the interest list. Your space will not be permanently held until payment is made.
To pay by phone, call 847-864-1130
To pay online, check the box next to the associated start date below and  select the "NEXT STEPS " button. By prepaying you agree to our registration policies.
Register For Touch of Empathy: Grief Massage Techniques and Practice