Shoshin Shiatsu Course, Zen Shiatsu Chicago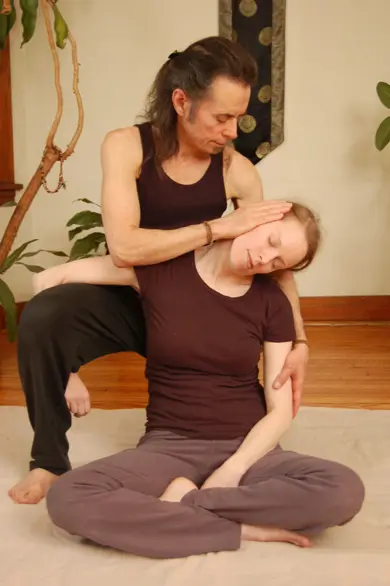 Shoshin Shiatsu: Thai-Shiatsu Fusion
12 CEs, $300
Taught by Randy Cummins
Shoshin Shiatsu, or "Beginners Mind" shiatsu, is a traditional combination of classical shiatsu and Thai massage using tsubo stimulation and meridian stretching.
In this hands-on class, experience: breath meditation, hara engagement, tsubo point combinations, and paired meridian stretches. Removing the self(ego), yet maintaining strength of character and flexibility during a session, opens the breath and creates opportunity for the realization of fluidity and consciousness.
How To Register:
Registration for Zoom classes must be received 48 hours prior to the start of class. Registration will close after this time.
Registration for in-person classes that start on Saturday, Sunday or Monday must be received by 4pm Friday. Registration will close after that time.
If you are not ready to pay, you can still add your name to the interest list. Your space will not be permanently held until payment is made.
To pay by phone, call 847-864-1130
To pay online, check the box next to the associated start date below and  select the "NEXT STEPS " button. By prepaying you agree to our registration policies.