What's The Point? Locating Acupressure Points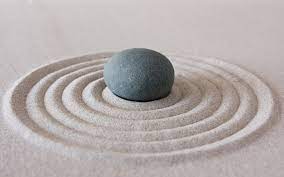 An Exploration into The Art of Locating and Consciously Contacting Acupressure Points
6 CEs, $150
This is an in-person class.
Taught by Randy Cummins
There are channels of energy flow in the body (meridians) and specific points (tsubos) for engaging with that energy movement to encourage balance and fluidity.
Once located, we contact the points in a meditative approach of aligned breath and intention. Along with point stimulation, we will also do a series of meridian stretches to open and relax the body.
Video links of the point locations will be provided to all attending students. Working with the tsubos provides a lovely skill that will shine light on many aspects of your existing bodywork practice.
How To Register:
Registration for Zoom classes must be received 48 hours prior to the start of class. Registration will close after this time.
Registration for in-person classes that start on Saturday, Sunday or Monday must be received by 4pm Friday. Registration will close after that time.
If you are not ready to pay, you can still add your name to the interest list. Your space will not be permanently held until payment is made.
To pay by phone, call 847-864-1130
To pay online, check the box next to the associated start date below and  select the "NEXT STEPS " button. By prepaying you agree to our registration policies.