Zen Shiatsu Chicago Faculty: David Sol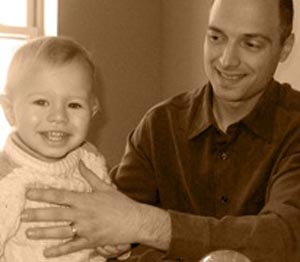 David Sol has been practicing bodywork and the healing arts since 1999.
David specializes in Craniosacral Balancing, Aromatherapy, and East Asian Medicine.
David completed a master of acupuncture program and his doctor of acupuncture degree through Pacific College of Oriental Medicine in San Diego.
Over the years, David has worked with a diverse group of adults, teens, children and infants.  He has extensive experience working within home-based private practice, integrative centers, medical and chiropractic clinics, medical and fitness settings including hospital-based fitness centers, a children's hospital and a hospice.
David is also a published author, his book "Essentials of Craniosacral Balancing: A Practical Step-By-Step Visual Guide" is available through Amazon and other online retailers. In addition to his clinical practice, David has been a massage and bodywork instructor since 2001.  Currently, he is the academic dean of undergraduate studies at Pacific College of Oriental Medicine in Chicago.