Zen Shiatsu Chicago Faculty: Jeffrey Dann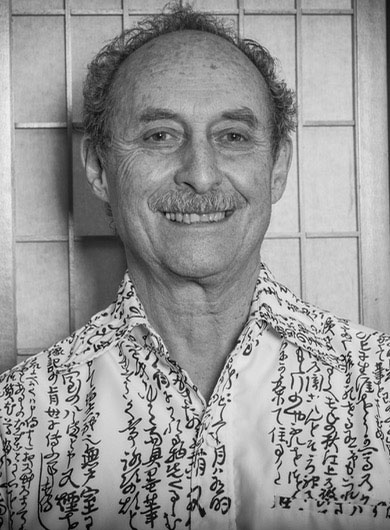 Jeffrey Dann, Ph.D., L.Ac., AOBTA CI has been an educator and community health practitioner for 40 years.  As a student of pre-med and medical anthropology, his fascination with the role of culture in the medical field led to years of research in Japan, studying traditional healing arts and the martial art of Kendo, which resulted in a Ph.D. and a career change from anthropologist to practitioner of Asian Medicine.
Jeffrey's anthropological interests in the development of Asian medicine led him to study in Hong Kong, Sri Lanka, Taiwan, China, Korea and Vietnam. With these diverse trainings and his interests in manual medicine and movement therapy, Jeffrey is highly specialized in treating muscular and orthopedic problems.  He is also a certified instructor in shiatsu with the AOBTA.
Jeffrey has been a community teacher of dance, movement, and somatic psychology work for over 25 years.  Jeffrey has been the acupuncturist for the Cleo Parker Robinson Repertory Dance Medicine Team.  He has been a medical director for the international young adult "rites of passage work" of Melissa Michaels' Surfing the Creative Foundation.  He has worked with men and young adults in exploring mind-body and emotion through dance and movement.  He is in the Core Facilitator group for the Boulder Contact Improv Labs.  He has attained 4th degree black belt from Japan in Kendo, 2nd degree black belt in Iaido, and 1st degree black belt in Naginatado.