Zen Shiatsu Chicago Faculty: Rose Carol

Meditation Instructor, Ayurveda Health Practitioner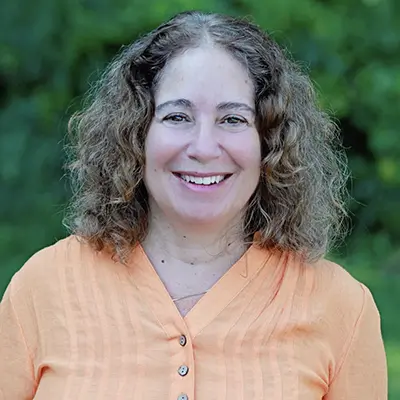 Rose has been a certified Ayurveda Health Educator and Ayurveda Bodyworker specializing in panchakarma since 1991. She is a Shaka Vansya Lineage Ayurveda Practitioner that mentored with internationally renowned Ayurvedic Physician, Vaidya Ramakant Mishra and is Ayurveda certified by Bhavana Institute of Ayurveda and Yoga. She studied Vedic Sciences at Maharishi International University in the 1980's and taught meditation throughout the 1990's, administered Panchakarma (ayurvedic body therapies) for over 30 years and taught and created Ayurveda Curriculums for Healing Arts Institute, Sacramento California and Northeastern Illinois University, Chicago. In addition, she is a licensed professional counselor with an M.A. in clinical counseling living and working in Evanston, Il. integrating the deep healing of Ayurveda with counseling therapy.
Rose graduated from Pacifica Graduate Institute with a Master's Degree in Counseling Psychology and along the way, found alternative coaching methods to help people effectively reduce stress, gain insight, and move through life's many challenges with more support and ease.
For 30 years she's taught people around the USA ways to relax and improve health as a meditation instructor and Ayurveda Health Practitioner. She completed her Marriage and Family Counselor Internship in Oakland California where she worked at JFK Counseling Center and worked and trained in John Bradshaw's Inner Child Healing at the Center for Creative Growth in Berkeley California.
In addition, she worked as a grief and trauma counselor in Ashland Oregon. In the 1980's Rose attended Maharishi International University where she studied Vedic Science. She mentored with master Ayurvedic healer, Vaidya Ramakant Mishra and was initiated into his family lineage of Ayurvedic Healers. She lives in the Chicago area where she offers Insight Coaching, Sensitivity Coaching for the Highly Sensitive Person, Delving Deep Meditation, and Ayurvedic Preventive Health Services.
Rose is also a Highly Sensitive Person and Empath offering workshops to optimize the positive traits of HSP such as empathy and intuition.