Zen Shiatsu - The Somatic Psychotherapy Program Alternative
Program At A Glance:
A 715-hour program leading to a both a massage license and a certificate as a Shiatsu Therapist.
The program teaches specific skills in supporting healthy spiritual evolution and resource-building from a somatic psychology perspective, letting the client's body lead the way through their own intrinsic healing.

Our school teaches the same East Asian medical models taught to acupuncturists.

This includes learning holistic health applications for all internal health issues, offering relief through touch therapy as well as holistic lifestyle coaching support.
Students also learn the same kind of pain and injury relief applications used in massage therapy.
Our program and clinic specializes in applications for the somaticized effects of major stress and trauma.
Many of our graduates who are psychotherapists incorporate shiatsu as a form of guided somatic psychotherapy within their counseling practice.
For mental health counselors considering a somatic psychotherapy program: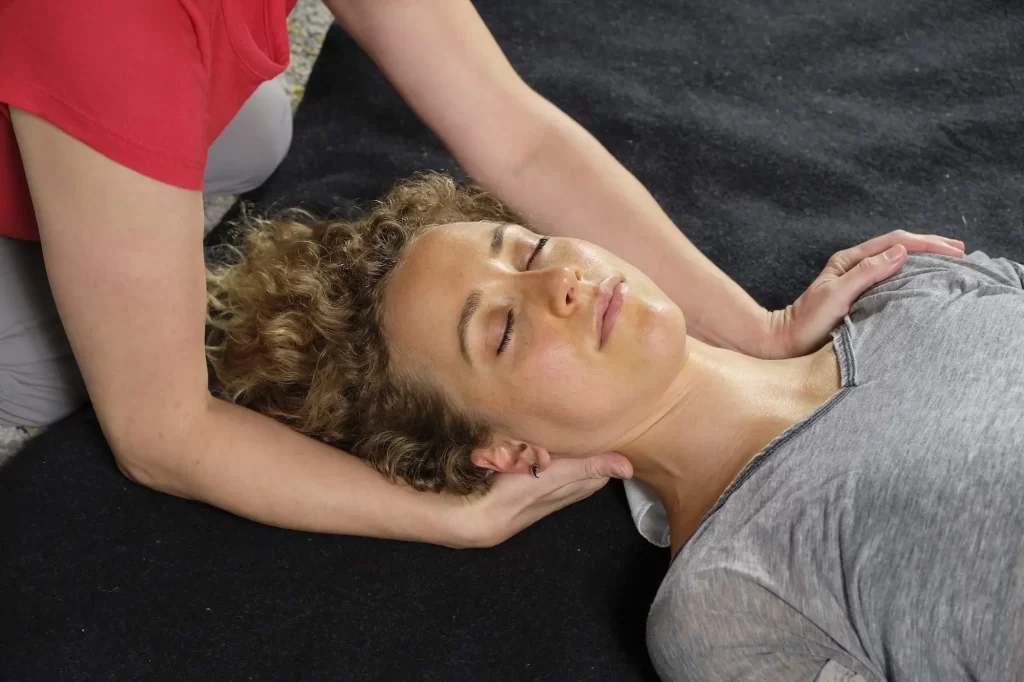 Zen Shiatsu Chicago offers millennia-old perspectives on the mind-body connection, holistic healthcare and somato-centric healing.
Within each of us, there is an inner healing impulse that is already trying to come forward. With deep concentration and awareness, we can identify that inner healing impulse by feel. With skillful touch, we can use hands-on therapy to help that healing movement emerge fully.
Shiatsu is a hands-on therapy rooted in the same East Asian medical models used in acupuncture. As such, we can use our awareness of meridians and acupoints to offer deep and nuanced interpretations of the somatic patterns that we discover. We can help our clients fully appreciate the inner healing resources that are available within them, gradually building their first-hand somatic experience of their own healing potential, leading to an abiding faith in themselves.
At our massage school and clinic, we specialize in working with the somaticized effects of major stress and trauma.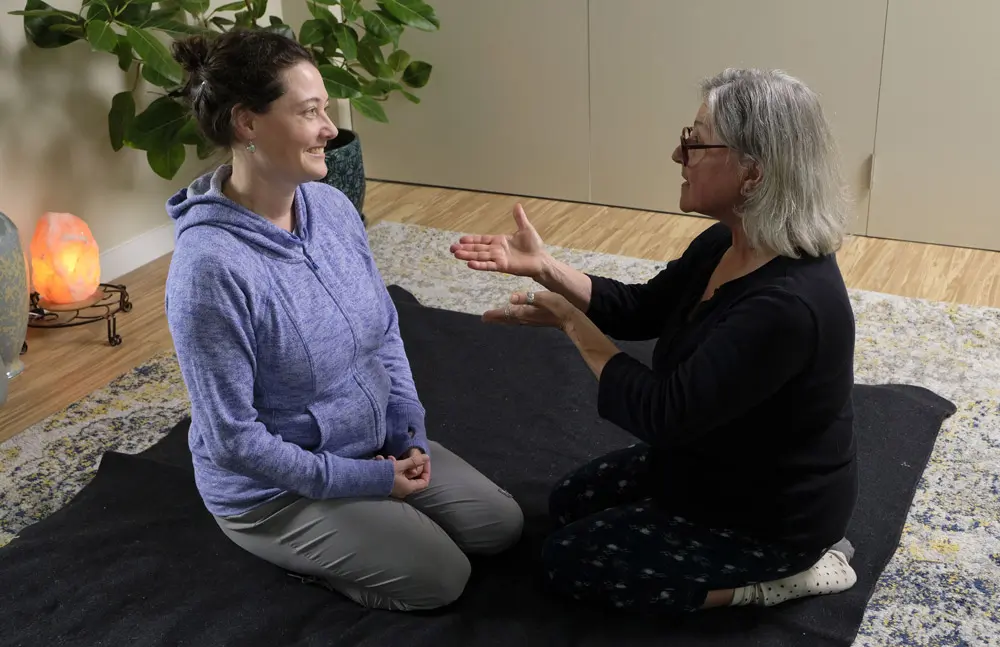 This includes a variety of commonly encountered sleep, digestion and pain patterns, but also pronounced cases of autoimmune disorders, chronic recurrent infection syndromes, and other debilitating chronic illness. Our entry-level training includes a comprehensive understanding of these phenomena and how to address them. Graduates are also invited to a four-month Postgraduate Studies program focused entirely on specialized care for these post-traumatic health phenomena. Psychotherapists interested in somatic work often are the perfect candidates for these postgraduate studies.
Chinese medical models provide millennia-old understandings of the trauma mechanism and the somaticization of trauma. Shiatsu training provides a nuanced gentleness of touch that allows the therapist to identify exactly the one next step of healing and resource-building that the client's body is asking for, without forcing or assuming anything. For counselors, this program provides a truly comprehensive understanding of the disease process, while also training them to be a sensitive touch therapist, embodying stillness and a somatic active listening that allows the client to feel safe to take the next step in their healing.
Our entry-level training provides a profound depth of understanding as well as practical skills for relieving pain, tension and internal health disorders. You will also have skills as a holistic lifestyle coach, able to help clients explore diet, seasonal and environmental factors that may be affecting their health. You will qualify for an Illinois Massage License, allowing you to do touch therapy for compensation, and you will also qualify for Certified Practitioner status as a Shiatsu Therapist with the American Organization for Bodywork Therapies of Asia (AOBTA).
Many of our graduates who are mental health counselors integrate shiatsu into their existing practice as a form of guided somatic psychotherapy. Also, we are licensed as a continuing education provider for social work, meaning that all your coursework here will count towards renewal of social work licenses in Illinois.
We look forward to meeting you and exploring whether the shiatsu program might ideally support the evolution of your somatic psychotherapy practice.